Our Authors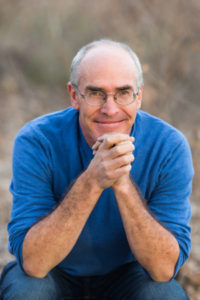 Will Barnes
The Ledgerbook, with author Will Barnes' poetry, found diary entries, and photographs, encourages a lyric exploration of landscape, memory, and identity in the American West. Drawing from the indigenous traditions of record keeping on the western plains—winter count, ledger art, diary making, letter writing, scientific description and journalism—The Ledgerbook takes the motif of writing over and on top of the stories and texts that make up the history of the American West to write its own story of identity and the experience of dissolution. These poems are lyric, ambitious, multi-faceted. Using collage and erasure, The Ledgerbook then surely creates a polyphony of voices through which a personal reconciliation of the beauty and violence of the West might take place. Underneath all of it, always, is the land itself.
 Writing over, on top of, and into history, Will Barnes is a seeker and a tracker, a poet whose tracing gaze is poised to capture nature's plain speech in all its complexity, collecting indicants, compiling evidence, missing nothing.  Shaping "the line, the real, the now," The Ledgerbook is a palimpsest of beings: human, plant and "animate earth;" a chorus of prints: palm, hoof, leaf and otherwise. Barnes is a listener, witness and scribe to temporal realms; bringing our gaze to "bone chips in the roses," this lyric telling "unplying at the spine" generously guides us to understand that we "are in the story, too."

The Ledgerbook is made of lavish textures. Line by line, the writing—intensely musical and connotative—takes on almost as much materiality as the gorgeous, violent West it addresses. Language is such a geologic and biologic presence here, it's as if the story is layered in sheaves, as Barnes puts it. In concept and arc, the book sketches the tenuous, vibrant present into the spaces left by journal entries, love letters, and the brutal historical record. What beautiful, intelligent, ambitious work.