Our Authors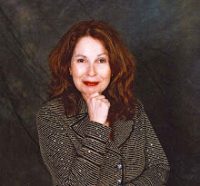 Karen S. Córdova
Farolito casts a light on the dark subject of elder neglect and abuse but also illuminates a jagged path to solution and unexpected healing. Told through the lens of poetry, this true story about the author's grandmother is harrowing as the reader learns of neglect and a series of other obstacles transpiring over the course of years: decisions about medical issues, power of attorney abuse by another, and the logistics of caring for the elderly from afar. However, providence and the compassion of kind people prevailed: Management and staff at the nursing home demonstrated high ethical standards, open communication, and devoted care. Written in the eye of a creative storm, Farolito is a cautionary tale that evolved and entwined around Karen Córdova's heart, a testament to the love of a granddaughter and the strength to overcome anything to help and to heal.
Think about what happens to the old when no one fights for them.

The story of abuse suffered by the author's grandmother will shock most people. Unfortunately, elder abuse is a common phenomenon: One in ten older adults is abused, and the abuse may take a variety of forms—financial, emotional, physical, sexual, and that of neglect. Often these types of abuse coexist and are ongoing for months and years before discovered or the elder dies. This book will shine a light on this important issue that has been kept in the dark for much too long. It will also inspire the reader to develop a deeper understanding of issues that older adults and their families face and to advocate for those who cannot advocate for themselves. Córdova's heroic actions and lyrical poems will inspire all of us to fight for them too.
Farolito occupies a vital space in Chicana/Chicano literature: In this personal narrative that draws deeply upon New Mexico roots and cultura, Karen Córdova illuminates a behind-the-scenes family story of elder abuse, avariciousness, and rescue. Córdova manages her taboo subject matter with a poet's compassion, but raging just under the skin of these pieces seethes a granddaughter's anger at a family's complicitness. Farolito sings poems of incredible sadness tempered with the poet's infusions of indelible memories of familia, generations, and comforting visions to buffer the hard way Abuela is going. Not to be missed is Córdova's acknowledgment of the workers in elder care facilities. Abuela's is a universal story that too many are forced to live, for want of a poet granddaughter or a reader of this extraordinary book.
Karen S. Córdova was born in Colorado and has deep roots both in Southern Colorado and Northern New Mexico. Much of her writing reflects love of her heritage by weaving stories about la gente of the Southwest. Her ancestors are Spanish, Native American, and a few extranjero mountain men who wandered west.
Karen participates in formal spoken word performances across the United States. She is proud to have participated in the 2010 Festival de Flor y Canto at USC and many ekphrasis events—collaborations of poets, visual artists, and performing artists. Karen curated her inaugural show, Ekphrasis: Sacred Stories of the Southwest, in May 2014, at OBLIQ Art in Phoenix, AZ.
Karen's work has been published in a variety of journals and other publications. After reading several of the poems in the manuscript, executives from a Chicago production company featured Karen in the 2011 documentary, Mary Kay Inspiring Stories.