Our Authors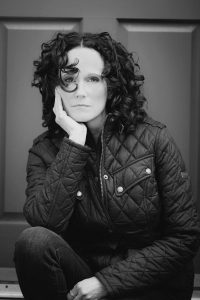 Rachel Blum
In The Doctor of Flowers, Rachel Blum tells a story about mothering and loss, in exquisite poems that reflect her experience of losing a ten-year-old daughter to pediatric cancer, and of accompanying her younger daughter in grieving. But these poems also tell a story of spirit, of sacred experience lived and contemplated within the context of the poet's diverse family and spiritual background. The themes of these poems inform each other, so that sorrow is imagined through the lens of sacredness, and spirit expands to accommodate and to comfort human brokenheartedness.
These poems by Rachel Blum are softly spoken, but they hit hard. The death of a child is always too much to bear. It derails whole lives. But in this quiet and stunning book, she has chosen love as a way out of grief. There is courage and craft here. In helping others, she opens her heart, and through her poems, opens ours. She tells us right off: The unfathomable part of death is love, so we invented the soul to be its ship. A book to light a candle with, and be.

—Doug Anderson, Horse Medicine and The Moon Reflected Fire

In the poems of The Doctor of Flowers, we find a song and a touch. They open in offering, reach out in longing, and gather in, in healing. They awaken spirits, animal stirrings, and dream machines. They form a dirge, but also a hope and a covenant, if we are there.

—Michael Sells, Desert Tracings: Six Classic Arabian Odes and Stations of Desire: Translations  from Ibn al-'Arabi and New Poems

Rachel Blum's first book of poems, The Doctor of Flowers, is nothing less than beautiful and profound. Her work is at once full of pain and the elements of its relief. Blum refuses to look away from pain, indeed she travels with it, taking turns following its lead and leading it to a better end herself. Reading her work involves a deep trust between poet and reader, and it's worth every line of that emotional connection. Her poetic world makes grief into an atmosphere of surprising livability—circulating, moveable, and spirit-filled.

—Eric Wertheimer, Regulus and Mylar
Rachel Blum graduated from Haverford College, with a BA in English Literature and Creative Writing. She studied writing at New York University under Galway Kinnell, Sharon Olds, and Yehuda Amichai. Her poems have appeared in literary journals including American Literary Review, Journal of Feminist Studies in Religion, and Taos Journal of International Poetry and Art. She has taught creative writing to patients at Goldwater Hospital in New York City, at PATH Community Mental Health Center in Philadelphia, and to children at the Philadelphia Center for Grieving Children, Teens, and Families. She is a longtime reiki practitioner, working in private practice and as a volunteer at Children's Hospital of Philadelphia, after many years serving as a volunteer in the reiki program of the Abramson Cancer Center of the Hospital of the University of Pennsylvania.