Our Authors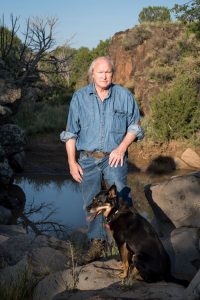 Gary Worth Moody
In Gary Worth Moody's third and newest book of poetry, The Burnings, he examines fire as an archetypal element: weapon of punishment and war; agent of oppression and racism; implement of protest; symbol for human planetary destruction; and erotic antecedent. The poems' form, their extended lines and rhythm of image, explore the dialectics between narrative and lyric, mythology and history, religion and science in ever expanding arcs spanning poles of devastation and hope. The events gathered in this book evolve from mythological, religious, historical, and personal events: Adam's and Eve's expulsion from the garden; the conflagration of Sodom and Gomorrah; the burnings of religious martyrs; Cortés' burning of the Aztec aviaries; the burnings and lynchings in Kirvin, Texas; the Triangle Shirtwaist fire; the burning of Greenwood, Oklahoma by a racist mob; self-immolation protests of the Vietnamese war; the tragedy of 9-11; fevers of bubonic plague; and global warming before emerging, finally, as a study of human love, the transcendent blaze that may illuminate our path to a harmonious existence with our fellow humans and the planet.
While the word epic is egregiously overused, there is no other term to describe the time-and-place traveling, shape-shifting, deeply-researched poems of Gary Worth Moody's The Burnings. From Eden to Guernsey to Vietnam, from Aztec sacrifices to twentieth-century self-immolations to the erotic rope burns of shibari, Moody submits to his blazing muse. The poems in this collection are masterfully composed—stunning imagery, an impeccable sense of diction, and glorious attention to language. From its beginning in "the salt-rivered deserts of our revenant skins" to its end in "everything we touch", The Burnings is an unforgettable, disquieting, commanding collection.

─Jeanetta Calhoun Mish, Oklahoma Poet Laureate, 2017-2018, What I Learned at the War

Employing fire as the central motif of this collection, Moody poignantly illustrates the destructive forces of human civilization through a litany of events and personages, both historical and contemporary. His subjects are as multifarious as the flames of Armageddon, ranging from Adam and Eve to the Guernsey Martyrs; from the "conflagration of macaws" to Cortés burning of the Aztec aviaries; from racist murders to the charred children of Vietnam; and from a plague of black widow spiders to the egregious wreckage of hydraulic fracking. The Burnings is an ambitious collection of poetry, as replete with the fire of human destruction as it is the fire of artfully wrought language.

—Larry D. Thomas, Texas Poet Laureate, 2008,
As If Light Actually Matters: New & Selected Poems

In The Burnings, Gary Worth Moody's duende brands the pages with smoldering poems of fire as creation, purging, terror, worship, and home. Each poem is rooted in Moody's careful research and layering of time and passion, building intensity like a growing, feeding fire that cleanses, kills, creates, yet always changes. So too does Moody's poetry leave its mark on the reader, invigorating the passions that drive us all, that we live for, burn for, and return for time and again.

—Jessica Isaacs, Deep August, Oklahoma Book Award, 2015
Author of Occoquan (Red Mountain Press, 2015), shortlisted for the international Rubery Award in Poetry, and Hazards of Grace (Red Mountain Press, 2012), Gary Worth Moody has worked as a forest fire-fighter, a cowboy, a farrier, and construction jobs such as building a town for coal miners in Siberia. His poems have been published in numerous periodicals and anthologies. A graduate of St. John's College, Santa Fe, New Mexico, Gary attended the George Mason University's MFA program. Gary lives in Santa Fe, New Mexico, with the artist and writer, Oriana Rodman; a cinnamon Dachshund; a grulla hound of indeterminate breeding; an empty muse scheduled to be filled in the autumn of 2019 with his fourth hawk; and the memories of Gus, the black-tongued dog, Tick, and Coco.