Our Authors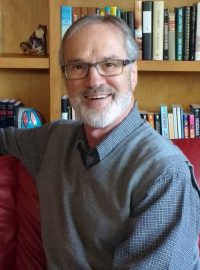 David Meischen
From the rural South Texas of the nineteen fifties to a desert mesa in New Mexico many years later, Anyone's Son illuminates the moments of a life animated by the author's yearning, at its root sexual, for the company of another man. In five sections, each one corresponding to a stage in the life delineated here, the author offers scenes from his childhood on a small farm, as well as moments of conflicted adolescence. He explores unmitigated sexual pleasure, sometimes fraught with anguish and shame. He remembers scenes from marriage and fatherhood, from the wreckage and rebuilding that came at midlife. And finally, glimpses from a second marriage, this time unconflicted, to a man, to the right man. At its heart, Anyone's Son poses an implicit question: What is identity?
Anyone's Son is a book of music and memory. In this remarkable first collection, David Meischen brings us with him across decades and landscapes, through bedrooms and parked cars, across a life riven through with longing. Queer as every Texas sunset, queer as needing to leave and stay at once. This is a book of opening and unbuttoning. This is a book unzipping its very text so a reader might see the heart throbbing there below the page.

—Sam Sax, bury it

David Meischen has achieved something remarkable with Anyone's Son, a collection of poems that unfolds as a chronicle of a certain American experience rarely explored in such depth or with such grace of language. In his hands, we become satellite. We witness a history built on fact and bone. We observe memories as they are melted down to myth. We hear the music of the decades pulsing over lyrics that encompass boyhood names for light and livestock, what-if moments of lust and death, and all the things we carry into adulthood, those nightmares and dreams hidden just inside our skin. Time isn't linear in these pages. We fly back and forth between childhood and fatherhood. We alternate between explosion of memory and fury of fantasy. We hover over portraits drawn and redrawn, shaded by the many ways love manifests over the landscape of what seemingly overnight becomes our lives. In a hard and beautiful telling of his past, this poet has recorded something special for the future. Anyone's Son is a grand book.

—Bryan Borland, DIG

"I am not here to make you comfortable," David Meischen writes twice in his brilliant, moving, candid and ultimately formal first book, Anyone's Son. Filled with sonorous, woven lines, each poem renews its form—often a pantoum—and unspools for us the story of a gay man discovering the world. Yes, a gay child, a man married to a woman, the father of sons, a gay husband, and here a superb formal poet. This book is necessary: "Who will believe me if there is no one left to tell?" he asks.I answer, "We will."

—Hilda Raz, List and Story

To read the poems in David Meischen's Anyone's Son is to reach in and touch the visceral scars of one who spent years impaled on the barbed wire of forbidden desire, years of denial when other men's sons were flesh only to be dreamed. With heartbreaking honesty and a rare sense of intimacy, Meischen explores the boundaries of growing up on a Texas farm, first as an altar boy, and then later "a father with two sons, who curse and squabble, a wife, a picket fence, a mortgage." That is, until at midlife he walked away from what was expected into a landscape he recognized at once: A place where he was no longer an outsider. A place where two men could sleep together as one. A place where love would provide him both sanctuary and the freedom to be.

—Madelyn Garner, Hum of Our Blood
David Meischen has been honored by a Pushcart Prize for "How to Shoot at Someone Who Outdrew You," a chapter of his memoir, originally published in The Gettysburg Review and available in Pushcart Prize XLII. With three decades of poetry publication credits, David is dedicated to the narrative form. In the summer of 2020, Storylandia, Issue 34, will be entirely his work—The Distance Between Here and Elsewhere: Three Stories. Recipient of the 2017 Kay Cattarulla Award for Best Short Story from the Texas Institute of Letters, David has fiction, nonfiction, or poetry in The Common, Copper Nickel, The Evansville Review, Salamander, Southern Poetry Review, The Southern Review, Valparaiso Fiction Review, and elsewhere. He has served as a juror for the Kimmel Harding Nelson Center for the Arts, and in the fall of 2018, he completed a writing residency at Jentel Arts. Co-founder and Managing Editor of Dos Gatos Press, David lives in Albuquerque, New Mexico, with his husband—also his co-publisher and co-editor—Scott Wiggerman.