Our Authors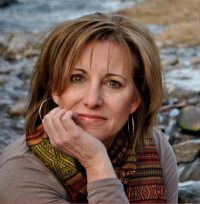 Catherine Strisik
What must it be to stand on watch?
To see a loved one tortured with illness.
In a long marriage, illness becomes the Other—
a provocative mistress between husband and wife.
The poems of The Mistress strain at the edge:
Beauty arises from pain, and pain emanates from
the easy laughter of a long and lush bonding.
Catherine Strisik does not complain or berate.
Instead, these poems are deep with the flesh, much
as Parkinson's disease is in the flesh of her husband.
Ultimately this is a book of love poems—
brilliantly executed.
The Mistress, Cathy Strisik's remarkable second collection of poems, is an aching, ardent outcry responding to "The Mistress," her husband's Parkinson's. Cutting into the body of pain and grief, with exact sensual laser-light honesty, these poems marry Christos–Greek archetype, the poet's Greek roots, with the intimate physicality of daily sacred life. The Mistress' images, piercing and fresh, arise from the body, guts, heart, sex—the poet's "thicket heart" creating "its language of conifer channeled veins/oh my sea-thrashed wings oh my body/oh the lamb on a spit on a holiday with missing ancestors." Jagged and lyric, brave, modern, mythic, Strisik's poetry beholds; feels a world at all times intimate—a "sublumen," moving, phenomenological. Voicing by, and into, "the exactness of flesh," Strisik is that rarer poet, the grounded mystic, she who writes through and about love, loss, in the spirit-moment of flesh, "suffering beauty," discovering "in tongues there is terrible light" in the illuminated body of ironia, paradox, eros.

—'Annah Sobelman, In the Bee Latitudes

These breathtaking poems bypass the careful brain to speak a purer, distilled language of the body. Sensuous, keening, celebratory, they do more than create a chorus of voices that transform the progress of Parkinson's disease into a kind of Greek play, although that would have been achievement enough. Poem by poem, Strisik breaks syntax and remakes it into gestures that startle and invite the reader to linger, and into cadences that reflect emotions too complex to name but are immediately searing. This collection itself is body and breath: It brings us to language by a hidden door we may not have known was there, and in this sense, it is challenging yet trustworthy at every moment.

—Leslie Ullman, Progress on the Subject of Immensity
Catherine Strisik is the author of Thousand-Cricket Song (Plain View Press, 2010 and 2016), a poetic response to the genocide and healing in Cambodia. Active in the Taos poetry community for over thirty years, Strisik has received grants, honors, and prizes from Peregrine, The Comstock Review, Cutthroat, and The Puffin Foundation, as well as residency at the Vermont Studio Center. She is co-editor of the online journal, Taos Journal of International Poetry & Art. Also a Dyslexia Language Therapist, Strisik employs a multi-sensory approach to teaching reading to students, both privately and in Taos schools. She lives in San Cristobal, New Mexico.